While I begin the nerve-wracking beta process for January Snow, I've leapt head-first into my next projects.
Back in July 2017, I wrote the first draft of my first science fiction novel, Earthbound, which was basically borne of wondering what would happen if a superhero failed to save the world from destruction. While that premise is still very much a part of the story, it's not a superhero story. (Then again, I'm also writing a time-travel novel that contains no actual time travel within its pages, so maybe I'm just a super contrary author)
Instead, this story became a space adventure with some of my favorite characters I've ever created–think "retired and bitter superhero becomes a father figure to four unpredictable (and also a little bitter) space kids."
It's also basically the "bickering group of diverse individuals have to work together for a common goal and become a family in the process" trope that I would live and die for. So I'm very invested.
Said story also decided to take a page from its characters' misbehavior and refuse to be a single book. It's going to be a duology (!) BUT it's also screaming for a prequel novella that you all will probably get for free. Right now I've split the first draft in half, and I'm re-writing and expanding each part into its own book.  I should have that done by the end of the year. (I'm shooting to have the draft of book #1 finished this month, but we'll see). I'd like to finish both books around the same time–more as two halves to the same story rather than two separate novels–and then release them close together. Mainly because I know I'm very bad at waiting for books in series to come out, and so I've always had the idea if I wrote a (short-ish) series I'd want to publish the books close together.
Will I be writing any more fairy tale retellings? You bet! I've got a "The Little Mermaid" retelling coming next, followed by "Little Red Riding Hood." (which, pssst….is this month's featured fairy tale on FTC). I'm never entirely sure how long these novellas are going to take me to finish. Because each one is set in a completely different time period and location, it means my research pretty much starts from scratch for every book. The first draft of the LM retelling is about halfway done, but I haven't even started on my research for RRH. (It's also a lot more intimidating because it takes place in Japan, and I've never written a story with a non-European or non-American setting before. The amount of research, therefore, is going to be brutal).
Historical fiction fans–I haven't forgotten about you either! Like my fairy tale retellings, these take a lot longer because of the research. But my next historical novel is set in 1830s Cheshire. It's heavily inspired by Cranford, Persuasion, North and South, and just a bit of Oliver Twist. It doesn't have as much action as Hidden Pearls, but it does have some espionage, so maybe that makes up for it? The entire story (at this point) takes place in one village, and I think this may be the first time I've ever written anything that doesn't involve travelling! That's an odd thing to realize, but I guess it's true.
"And what about that time travel novel, Hayden?"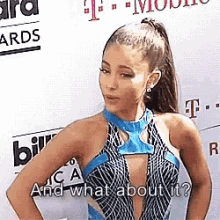 (one day I'll tell you about it, but today is not that day)