Did you guys write a lot as a kid? I know I did. In fact, when I was a child, the first thing I ever wanted to be when I grew up was an artist, so I could draw my own stories. (Spelling was too hard back then–I would never be able to finish a story if I had to pause and ask my mother how to spell every other word!)
But once I did start writing, I didn't stop. In looking through my old journals and notebooks, I couldn't help but be amused at my early attempts at fiction…
…and so decided to share them.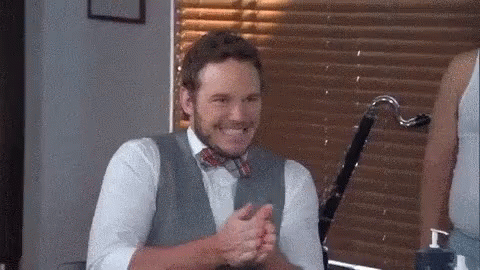 #1: The Island
Okay….I don't actually know what the title of this one was, because it is the name of the story I infamously shredded and burned later, but it was basically born out of my obsession with Swiss Family Robinson and the whole idea of being stranded on a deserted island, which has been a particular favorite daydream of mine since I was a small child. Seriously, if there was any type of story about surviving alone on an island (Island of the Blue Dolphins, Flight 29 Down, etc.) I. Ate. It. Up. Which is funny, since I'm not an outdoor person…at all.
However, I love being by myself, so the whole "deserted" part of the "island" was, I guess, the attractive part, as well as the self-sufficiency. The story was basically about a group of kids my age at the time (that is, between the ages of 9 and 10) who get stranded on an island through means I cannot precisely remember, and have to work together to survive and find their way back home. I found this story again when I was 13 and was so horrified by my misspelled words, childish sentence structure, and overdramatic dialogue that I destroyed it.
I learned two things from this book:
9-year-old kids are generally not as smart as 9-year-old me thought and probably would not do very well on an island all by themselves….BUT a story about such improbably mature kids would probably be greatly enjoyed by fellow 9-year-olds. (If I was able to write about improbably mature nine-year-olds at that age…then was I an improbably mature nine-year-old? The world may never know.)
I learned that I love writing about teamwork, and groups of bickering, diverse people who have to learn to work together. This hasn't changed in the 14 years since I first wrote this story.
(also, should I watch Lost? Because I feel like I should watch Lost. I just….have heard about the ending, so ???)
#2: The Mystery of The China Shop
A mystery set in the 1940s. This one was handwritten between the pages of a tiny composition notebook heavily decorated with Lisa Frank stickers.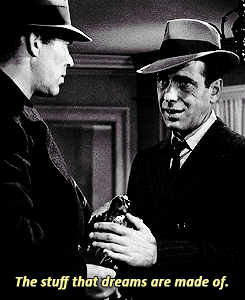 I also illustrated it with colored pencil drawings. This one had to be written within a year or two of The Island and was probably heavily influenced by the American Girl history mysteries.
I actually found and re-read this one because all I could remember about it was that my heroine's older brother had a picture of Hitler on his wall that he would throw darts at. Because obviously no historical fiction book set during the 40s is complete without a little bit of obligatory Hitler-hate.
#3: Grace
I had completely forgotten about this one until I accidentally found it looking for The Mystery of the China Shop. It says "2005" at the beginning, which meant I was about 11 at the time of writing. It was about a girl named Grace (duh) who had a big family (because apparently I only know how to write about big families) and had to deal with starting school when (gasp!) her mom was going to be TEACHING AT THE SAME SCHOOL SHE ATTENDED. This is something I actually knew about (In the first grade, the only year I attended public school, my mother taught third grade across the hall from my classroom). There was also a new girl at the school, I think, and somebody had a wedding. I never got to go to any weddings as a kid, so I think I was living vicariously through the story at that point. (I just wanted to save the wedding rings like Ramona did in Ramona Forever, okay? *looks over at my newly engaged younger sister*) Overall, there was not much of a plot.
However, I still had room in my little notebook after I'd finished the story, so I used up the rest of the pages for a little picture book about my sister. Using gel pens, of course.
There was also a picture book I wrote in the back about the history of the United States of America called America the Beautiful because I am, and always have been, a history nerd.
#4: The Stevens
That isn't actually the real title- I might have come up with this one when I was 12, but the title was actually really good and….I kind of want to save it and use it someday. I'm actually still quite fond of this one and its characters. It was set during the Civil War about this large, eccentric family living in the south who was generally so eccentric and weird (but also from old money) that they could get away with suspicious stuff…like helping runaway slaves escape to freedom. Sadly, this book didn't have a lot of great writing in it, but there's a part of me that doesn't want to give up on this story completely, even though I know it's been permanently buried in the story graveyard. Some of the scenes and plot points actually hold up after a decade's inspection.
#5: Finding Adelaide
Oh man, here's where I really decided to get serious and write a Grown Up Novel. This one was started when I was 13, around the time I started reading Christian Historical Fiction. It's fairly obvious in that I was way too influenced by that genre, but I did have some good ideas of my own. The plot also grew out of my slight annoyance that such fiction has where ALL arranged marriages are always horrible and must be avoided at all costs–like, didn't they work out sometimes? Why are all the guys girls get betrothed to old and gross? So this one was about a likable betrothed couple who didn't know each other but there was a heavy dosage of evil uncles and mustache-twirling villains and disguises and passionate piano-playing with tears and joy and rage AND YES I AM A LITTLE MELODRAMATIC I GET IT.
Also, I'm only now realizing that the core idea of this one–girl runs away to hide from danger and start a new life elsewhere, boy tries to find her in a race against time before the bad guy does–actually got recycled in January Snow. huh. Maybe my writing hasn't changed as much as I thought it has…
And there we have it.
Around this time is when I began coming up with ideas for Hidden Pearls. In a lot of ways, Hidden Pearls is a good example of my older writing. (I was still not a very good researcher and sometimes I lie awake at night dreading that a British person is going to read the novel and be horrified by its absolute American-ness)
But overall, each one of these stories had something that helped me on my writing journey in showing me what "clicks" for me and what doesn't. The Island taught me that I love writing teamwork/friendship stories. The Mystery of the China Shop cemented my love of writing historical fiction and mysteries. Grace taught me that, while contemporaries aren't really my thing, I do like writing about big families. Working on the The Stevens let me know that 1) I like to mix comedy and tragedy in one story and 2) eccentric and unusual characters are my favorites. And finally, Finding Adelaide was a lesson that, while romance is all very well and good, for me personally, writing it is also going to entail adding a lot of danger, swashbuckling action, and plot twists.
What are some of the stories, however regrettable, that you wrote as a kid?