So July turned out to be an incredibility busy month punctuated by a specific period of absolute inactivity.
To elaborate:
That month I started a wonderful freelance job that I've been driving to once a week. I've been interviewing and listening to the grandparents of some friends in order to write their biography, and though we've only had a handful of sessions, it's been incredibly rewarding. Of course, it helps that they are genuinely wonderful people with great stories, and I love getting to spend time with them!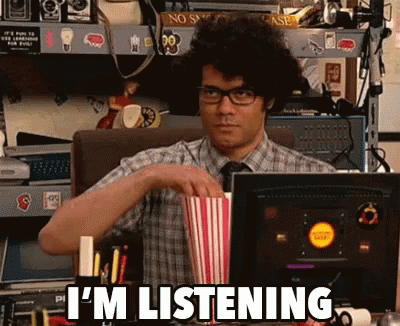 As I already mentioned, I started writing for Fairy Tale Central. Since I've been doing origins posts, it means that I get to research a new fairy tale every month, and I looove doing that. Research for fun is something I don't want to give up now that I'm now longer in school.
Speaking of fairy tales, I've been troubleshooting a lot of scenes in January Snow. There are a handful of "necessary" scenes that are just plain uninteresting + boring, so I've been analyzing why that is and then rewriting them. I've also been working on upping the suspense in it, so we shall see how that turns out.
Additionally, I went to my first con a little over a week ago. One of my local libraries had its own convention with local artists & vendors, and it had a good turnout, even though it's only the second year that they've done it. I got to sell and sign some books, and I look forward to doing it again next year. I've never had an author table/booksigning before, and it was really a great experience!
HOWEVER (dun dun DUN)
The week of the con, I'd been having really bad headaches concentrated behind my right eye. When I looked up my symptoms, it seemed that I had a pretty classic case of cluster headaches. Except then the severity of the headaches went away…and the pain in my eye did not. After five days of redness, sensitivity to light, and soreness around my eyebrow and eye that felt a lot worse than it looked, I went to the eye doctor and found out that I had, not a headache problem, but anterior uveitis (inflammation of the iris & middle of the eye). I spent the first week basically spending my days with sunglasses on in a dark corner of the room, avoiding monitors and trying not to use my eyes. Thankfully, my eyes feel much better and the light doesn't hurt anymore, but treatment lasts awhile. Currently, I'm still on eye drops two times a day. (I started out with eye drops six times that first day, then four the first week, three the second, and so on, so going down to two is kind of a relief)
ANYWAY…July wasn't bad, but I am ready for the fresh start of a new month. That being said, I'm already itching for August and September to be over so we can get to MY FAVE TRIO.
(October, November, and December are the best months and no, this will not be up for debate at this time)